Success in trading could be attributed to two things- mastery of skills and reliability of brokerage firms. While it is necessary for traders to develop expertise in fundamental and technical analysis, reliability of platforms is also of great importance. Since platforms function as the avenue in which all trading transactions happen, one might want to pick a system that is not only optimal but also highly secured. But as hundreds of platforms flocked the market, it is more difficult now to pick which one is reliable from not.
One financial company that debuted in the industry is LexaTrade Forex broker. One or two click on the internet and results will render mixed feedbacks about this firm. While it is only normal that a broker faces criticism, what prompted the writing of this LexaTrade review is the number of negative evaluation that it gets. More so, it is only imperative to conduct such to help interested parties assess whether or not they should register with Lexatrade. Thoroughly discussed in this review is the platform's overall functionality, focusing mainly on its security, usability, and technicality.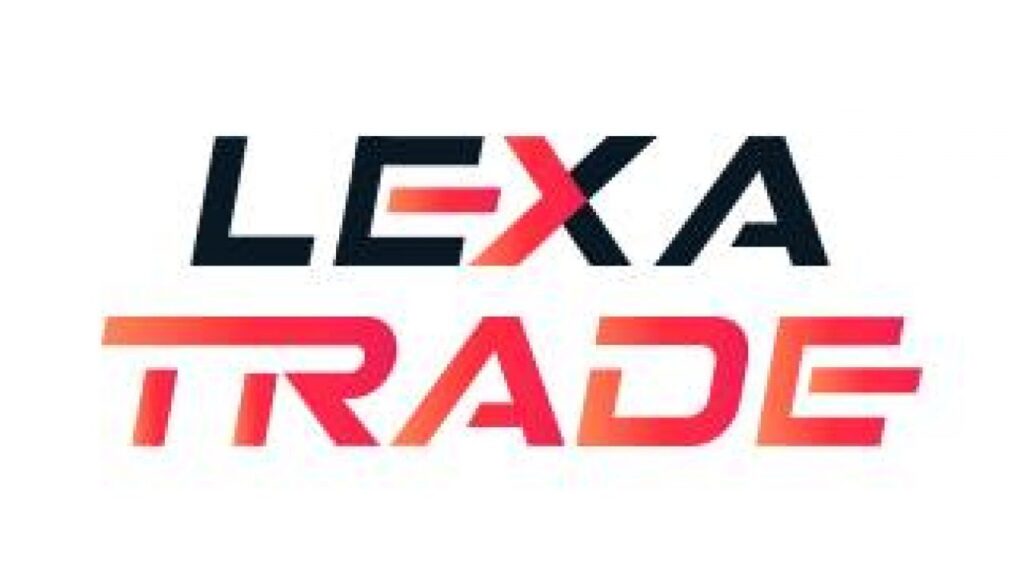 Lexatrade Review
LexaTrade is a foreign exchange brokerage platform operated by Swissone Group Ltd. It is located in St. Vincent and the Grenadines, a small Caribbean nation known as an offshore zone. This country does not hold strict financial policies, making it the best place for trading malpractices. In addition to this, it only provides company registration and does not conduct intensive inspection to regulate financial establishments. Truth be told, Lexatrade does not have a solid reputation, and its reliability remains questionable since there are no authorities that oversee its operations.
Account Selection
LexaTrade offers five live accounts. The Start, Silver, Gold, Platinum, and VIP accounts work in a tiered structure and each provide unique trading conditions. The Start account requires a minimum deposit of $250. For such amount, clients are provided with 30% bonus, standard withdrawal speed, web trading, currency trading, and virtual coin trading. The Silver account may be opened for $3000, giving clients the similar specifications that the Starter account offers but with 50% bonus. It also provides a financial analyst that functions as both support and trading consultant.
The Gold account offers up to 70% bonus and premium features including technical indicators, account analysis with a financial expert, limited passive income, investment portfolios, and commodity trading. All of this may be enjoyed for a deposit worth $10,000. Checking the Platinum account, all features are similar to the Gold account- only that it has varying degrees of prioritization and speed. It also has higher bonus worth 90%, and that it can be opened for $50,000. As for the VIP account, all features are made premium and it has high level of priority. It requires a deposit of $100,000 and provides up to 120% bonus.
Features
Trading with LexaTrade remains conducive and optimal since it offers the MetaTrader 4. It stands as the most popular platform in the market mainly because of its one-click trading feature, comprehensive interface, highly customizable buttons, and charting instruments. LexaTrade also gives access to xCritical- an alternative platform that has built-in AutoChartist Expert Advisor. This feature is advantageous since it enables instant technical analysis, allowing traders to instantly arrive at precise and accurate trading decision .Other features that LexaTrade take pride in is its 24/7 customer assistance, commission-free trading, a generous leverage of up to 1:200, and a spread starting from 1.6 pips.
Bonuses and Promotions
This broker offers generous bonuses and promotions. It has regular and seasonal promotion programs that keep its user engagement and market traction tighter than other brokers. For newly registered traders, insurance valid for one trading day is provided. It also secures users from financial wipeouts through its 500 to 5,000 USD compensation. Apart from that, newcomers are automatically given a bonus worth 30% for initial deposits.
Its referral system called "Bring a Friend" is beneficial for both LexaTrade and its clients since it grants credits to anyone who will participate in increasing the company's subscription. After a successful registration, the client who referred will automatically receive a bonus half of how much the attracted client had deposited. 
Lexatrade Scam

As mentioned above, numerous LexaTrade reviews on the internet echo a combination of both negative and positive feedbacks. As it is only normal for brokers to be put under negative light constantly, it is necessary to present positive feedbacks for parity Below are some of the positive attestations found online.
Trading conditions, if not the best, then some of the best, there have never been any hitches with the execution, so that the connection disappears, too, is not seen. There is a slight glide, but I didn't notice a serious one, on EUR / USD there can be a glide of a maximum of 1-2 pips and then on serious news. And even on m1 you can scalp. The output without any problems of any amounts."- Stepanova Irina Viktorovna, Kislovodsk
"Worked with a variety of brokers. As a result, he stopped the final choice at LexaTrade. I like their xCritical trading platform. It has good functionality. In addition, it works very stably. I also liked the Autochartist Expert Advisor. With it, I can earn stable income. I believe that this company compares favorably with all kinds of "kitchens", which are full on the market. If someone tells you that LexaTrade why forex is a scam, do not believe it. I have never had any problems with them."-Sergey, 28 years old, St. Petersburg

Lexatrade Fraud
The aforementioned reviews are just attestations of LexaTrade's service. While we cannot purely rely our verdict about its legitimacy on just two reviews, these still talk about LexaTrade's undertaking. Similarly, we cannot disregard negative reviews about recurring financial wipeouts, technical malfunction, weak customer support, and low level of security. More so, as long as there are review tags such as LexaTrade scam, LexaTrade will remain questionable. And as long as LexaTrade does not take effort in clearing out these allegations, we are suggesting that interested parties resort to brokerage firms with a more solid reputation.